Bathroom corner shelf is quite important in that it is an excellent solution to small bathrooms that tend to have little spaces. A corner shelf is fixed in a shower room corner thus wont occupy any space and at the same time adding extra storage area for your bathroom stuff. The good news is that a corner shelf has the ability to contain every stuff needed in your bathroom for instance towels, bathroom staples as well as toilet papers among others as far as it is not too weighty.
A corner shelf is not only fit for a small bathroom but it can also be fixed in large shower room for decorate reasons. The truth is that these shelf add class and style to your modern bathroom making you're your experience in the bathroom one of the very best.
Bathroom corner shelves are readily available in the market and are of different sizes as well as prices. They differ in quality and you are free to select a bathroom corner shelf that best suits your bathroom needs. Here are reasons why you really need a corner shelf in your bathroom.
Create Extra Space
Your current condition of your bathroom may not be impressing at all given all the stuff that has crowded your shower room leaving little or no space for you to take a shower. It could be that sometimes you are even forced to remove some of the stuff before taking a bath. You can save yourself the hustle by going for a corner shelf. You will use it to store your bathroom stuff without necessarily consuming the bathroom space.
Add Style
A corner shelf will definitely increase the quality of your bathroom giving it a new and stylish look. Your bath time should be the best time and most refreshing experience. This is only achievable with a bathroom that features a classic and modern corner shelf not to mention the great impression that will create for your visitors.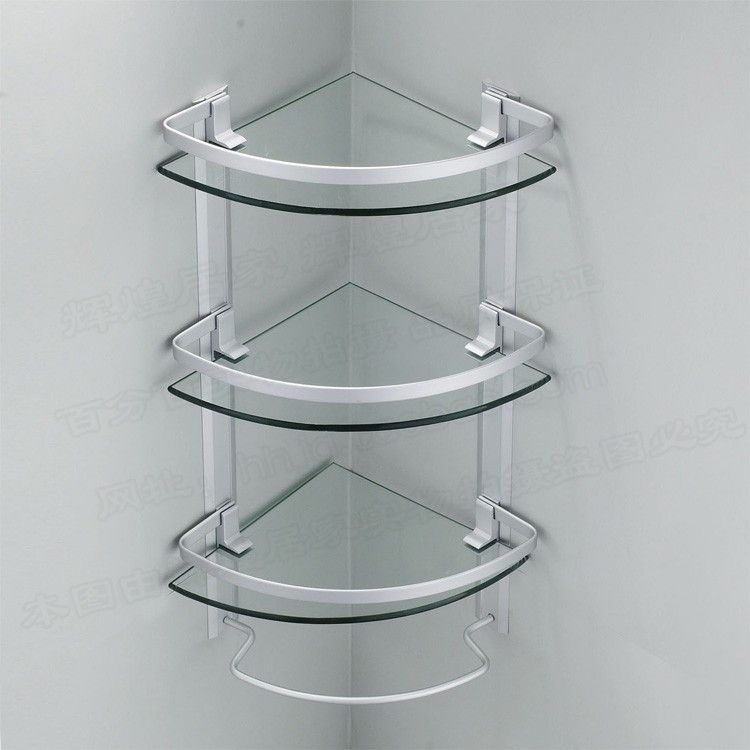 Add Bath Decor
Besides serving as a storage unit, bathroom corner shelf will add your bathroom decor especially if it is a large bathroom. Your shower room will be more attractive and eye catching generally improving your home quality.
Factors to consider before purchasing a bathroom corner shelf
Your Bathroom Size
This is the first and most crucial thing to consider before going to the market. If you bring home a bigger corner shelf that your bathroom, the truth is that the corner shelf won't fit. Ensure that you take your bathroom measurements before heading to the market.
Bathroom Type
Your type of bathroom will also determine the type of corner shelf you buy. You should go for a corner shelf that best matches your bathroom. Also remember to go for the very best quality there is to enhance durability.
Customers Rating
Every product in the market always has first time customers. There are customers who will have bought a corner shelf for their bathrooms before you. Ensure you check the product rating before settling for one. The bathroom corner shelf with the highest rating matching all your needs is worth your money.
Bathroom corner shelf is a type of shelving unit designed to fit into the corner of a bathroom. It's a great space-saving solution that provides additional storage for toiletries, towels, and other bathroom essentials. When selecting a bathroom corner shelf, consider the size of your bathroom, the amount of storage space you need, and the materials used in construction. Additionally, make sure that the shelf you choose fits securely in the corner and doesn't pose a safety hazard.
bathroom corner shelves : Target
https://www.target.com/
Shop for bathroom corner shelves online at Target. Free shipping on purchases over $35 and save 5% every day with your Target REDcard.